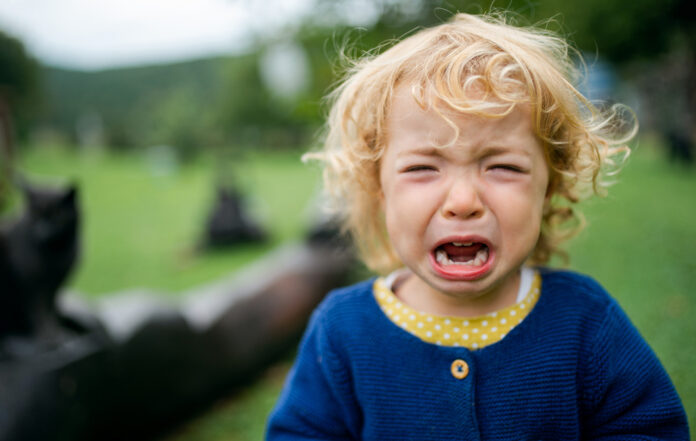 The older that I get, the more that it becomes clear that anti-2A legislators (who, incidentally, are always Democrat, aren't they?) act like toddler who don't get their way. They scream and throw tantrums and try to push through to get what they want after the adults in the room have already denied their request. It's like watching my two year old demand more ice cream after finishing a scoop.
It's not going to happen, but they'll keep trying to push towards the freezer to get some more.
Anti-2A legislators do the same thing, even after the Supreme Court Of The United States has denied their demands. If you doubt this, just look at what happened recently in Massachusetts. Jack Phillips writes,
The Massachusetts state House of Representatives approved a sweeping gun law that aims at restricting more firearms and cracking down on AR-15-style rifles—after a unanimous coalition of police chiefs in the state publicly opposed it. The measure, which passed in a 120–38 vote on Oct. 18, prohibits people from carrying firearms into other people's homes without their consent. It also would force major gun components to have serial numbers, which would be registered with the state of Massachusetts, while also expanding the state's "red flag" law that allows a judge to suspend the firearms license of someone who is considered a risk to harming others.

The legislation advanced in response to the U.S. Supreme Court's landmark ruling in 2022 that Americans have the Second Amendment-enshrined right to carry firearms in public for self-defense, according to Democrats in Massachusetts, a state that has long had stringent gun laws.

"The Supreme Court's Bruen decision nullified existing components of our gun laws, threatening the safety of the Commonwealth's residents. With the passage of this legislation, the House has once again displayed an unwavering commitment to ensuring that Massachusetts remains one of the safest states in the country," state House Speaker Ronald Mariano, a Democrat, said in a recent statement about the measure and the landmark high court decision.
Let me translate that last statement for you: "They took away my pacifier [read: gun control laws] so, I feel unsafe, so, I made more stupid rules to make me feel safe again from the monsters under my bed!"
Of course, the adults in the room, such as the "unanimous coalition of police chiefs," knew this was a stupid idea that would cause more problems.
But considering who passed it, you knew that the Massachusetts legislature wouldn't listen.
Let the lawsuits that will take down this stupid law commence.