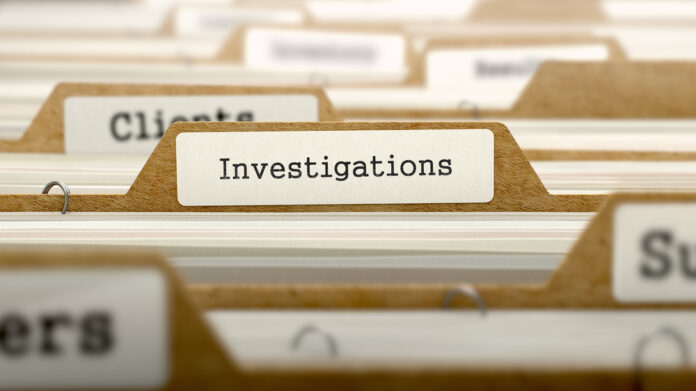 We've all seen how the Biden administration has consistently overstepped its Constitutional boundaries in its efforts to steal our rights and, some would say, destroy our country. It's been a pretty disgusting thing to see.
What is nice, though, is that there are still some people in the world who have the… guts… to stand up and say, "We're not going to take that!" and go after the Biden administration for their overreach.
Case in point: Do you remember the Oklahoma firearm dealer that the ATF decided to raid a few weeks back? It was an absolutely horrible situation and, by all appearances, completely uncalled for. The ATF appears to have been trying to make him an example to scare other gun dealers into leaving the business (You can read more about that raid here).
A sheriff in that state decided that it was his job to investigate the ATF for that raid. José Niño writes,
The ATF recently showed its true tyrannical colors yet again after conducting a SWAT-style raid of a Pushmataha County, Oklahoma resident's home.

In response to this shocking development, Pushmataha County Sheriff's Office is investigating the ATF for its raid on Russell Fincher. PCSO Undersheriff Dustin Bray announced this development on September 5, 2023.

The undersheriff revealed that no ATF functionaries informed the sheriff's office beforehand that heavily armed federal agents would be carrying out the SWAT raid.

"We weren't apprised of anything," Bray said. "We are a Second Amendment County and we are going to protect our citizens here. We are not going to enforce any gun law or rule that violates the Constitution."

With respect to this investigation leading to criminal or constitutional charges against ATF agents, Bray added, "That's a good one for the Attorney General. The thing I'm looking at are more constitutional issues than criminal, such as civil rights violations."
Good for this sheriff's office for doing the right thing. Biden's ATF (and Justice Department as a whole) has been running roughshod over the rights of average everyday Americans and weakening our country at every turn. It's time that the tables were turned and the Biden administration is taken to task for their evil policies.
Now, we just need more state, county, and municipal level officials to do the same thing as this sheriff. The American people deserve better than what they're getting under this administration right now.