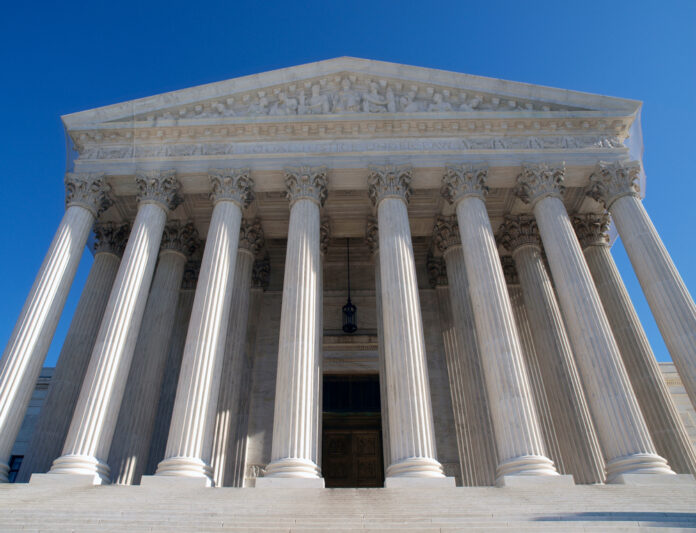 The current Supreme Court of the United States (SCOTUS) is a bit of an odd beast. Sometimes they issue rulings that make absolute sense (if you care about the Constitution and rationality, that is), and other times… Well, they leave you scratching your head.
An example of that latter situation is a recent order issued by Justice Samuel Alito in favor of the Biden administration. As if the Biden administration has ever made a legal argument based on the Constitution, rationality, or common sense of any sort.
Matthew Vadum gives us details of the situation:
The Supreme Court on Oct. 6 stayed a lower court order blocking the Biden administration's rule regulating so-called ghost guns that can be assembled at home, allowing the policy to remain in force until Oct. 16.

The new order from Justice Samuel Alito came late in the day on Oct. 6 in an emergency application, in a case known as Garland v. Blackhawk Manufacturing Group Inc. (court file 23A302). U.S. Attorney General Merrick Garland filed the application on behalf of the Biden administration.

The lower court order is now administratively stayed until 5 p.m. on Oct. 16.
What is the reasoning for this order? That's a great question, and you are welcome to speculate about that in your comments below.
What is clear, though, is that any ruling that goes along with the Biden administration to restrict the Second Amendment rights of Americans is unconstitutional just because it does restrict those rights.
I'll say it plainly: Gavin Newsom and other leftists are absolutely wrong: rights are absolute. Period. That's part of what makes them rights. And if we willingly give up any ground involving the right to bear arms, then, we are setting up a situation where every other right is meaningless because it can't be protected when it has to be.