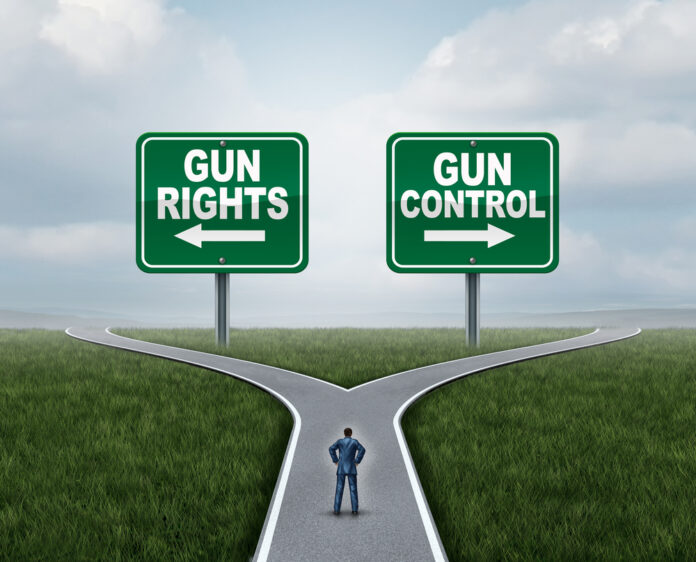 For thinking people, it's obvious that the Second Amendment should apply across the nation, that the right to keep and bear and arms is fundamental to keeping our freedoms as Americans. Sadly, thinking people are, too often, in appallingly short supply, it seems.
And that's why you see such tough fights over gun rights in multiple parts of the U.S., especially in blue states like New York, Michigan, and California.
One lawyer says that you should be paying particular attention to California's fight over gun rights, though, even if you don't live there. Michael Clements writes,
Chuck Michel, an attorney and president of the California Rifle and Pistol Association, says other states would do well to watch California.

Speaking to the Gun Rights Policy Conference in Phoenix, Arizona, on Sept. 23, Mr. Michel said that California is a gun law laboratory.
Clements continues:
"It's not just a California problem," Mr. Michel said.Indeed, as gun-rights activists celebrated the ruling by U.S. District Court Judge Roger T. Benitez that the state's magazine ban was unconstitutional, Mr. Newsom signed into law two dozen more gun control measures.

At the press conference, Mr. Newsom proudly confirmed that California is a bellwether for gun control nationwide. He said, "California has led the modern gun rights movement since 1967."
Again, from Clements:
Mr. Michel said it is no coincidence that California is pushing similar policies [to New York's passing more gun control after the Bruen decision]. He said national gun-control organizations are investing in the state's gun-control movement to gather information for campaigns elsewhere.
So, what we're seeing is that gun control pushing politicians and organizations (like Michael Bloomberg's Everytown for Gun Safety) are using court battles of gun control legislation in California to look for ways to try to get that through courts nationwide.
That's right. Even if you're peaceful (which the overwhelming majority of legal gun owners in America are) and living in an area with a really low rate of violence (which is more likely to be the case if the area isn't trying to restrict your gun rights), then, they want to take away your guns to… make you safer?
Yes, that's the (lack of) logic that these politicians and organizations use as their "justification" to steal your Second Amendment rights.
And we would be wise to keep an eye on their insanity in California because we don't want what they have in the rest of the country.