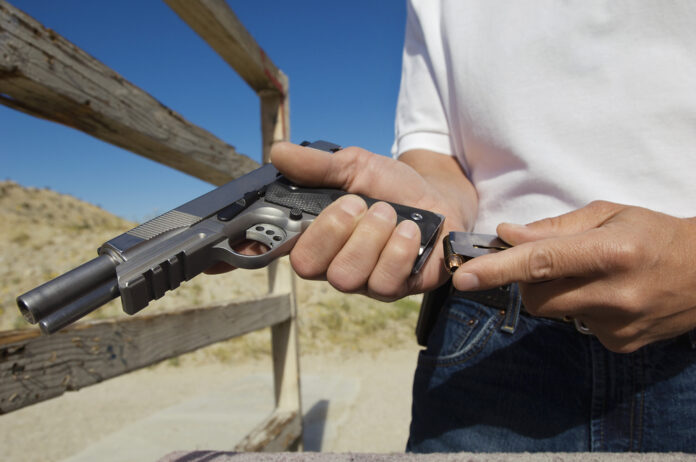 One of the questions that those new to carrying a firearm for daily protection ask is whether it's a good idea to carry with a bullet in the chamber, ready to fire as soon as you pull the trigger (assuming that you don't keep a safety engaged while carrying).
It's a good question. After all, most people who legally carry firearms carry because they want to be able to protect themselves and their loved ones if someone else initiates violence that is turning potentially deadly.
To confuse the issue, though, many have heard stories of the Israeli Defense Forces (Israel's military) training to carry without one in the chamber. In other words, the IDF reportedly trains with the racking of a pistol's slide as part of their draw stroke while pulling it from the holster. Some may argue that this would be a safer way to carry all the time because there would, then, never be any possibility of a negligent discharge if the pistol is dropped, for example.
What's the best answer?
Fortunately, if you've asked that question, you're, apparently, not the only person who has wondered that (I certainly did when I first started carrying). And Massad Ayoob, whose qualifications to comment on the subject makes for a long list, thankfully, brings us his thoughts. You can watch that video below.
I love Ayoob's answer to the question about whether you should carry with one in the chamber: "Only if you want to be fully prepared to survive with the thing."
I also love how Ayoob covers the history of why the IDF trained to carry without one in the chamber and how safety features in the last several generations of semiautomatic pistols have made them generally safe to carry with a bullet in the chamber.
So, the answer to the earlier question is: You would only carry without one in the chamber if you're carrying an older firearm that is not drop safe or if you carry a revolver.
The only question, now, is are you willing to do what it takes to train for carrying with one in the chamber and to do what it takes to get used to doing that. Because the life that you save by doing so may be your own.