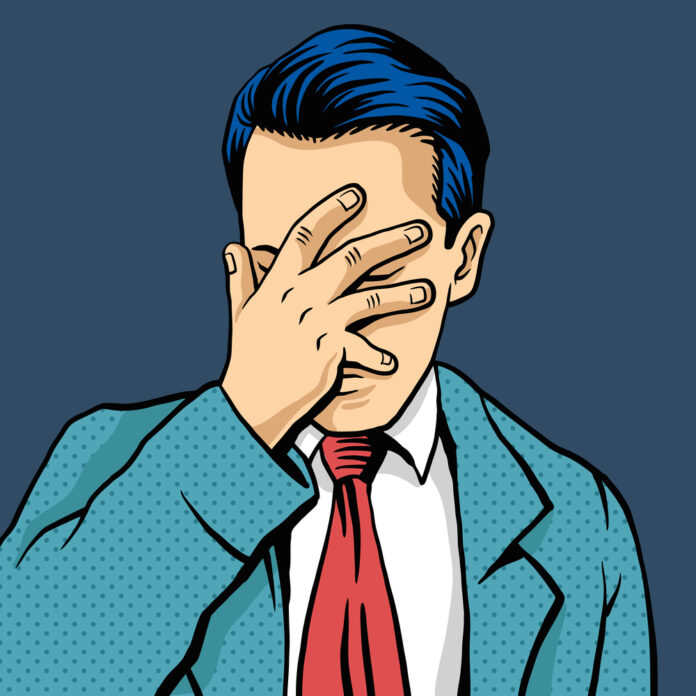 Despite the supposed levels of education that you see from people on the anti-2A side of the political spectrum, I'm consistently surprised (or maybe just appalled) at how consistently foolish those people can be. It's as if they aren't thinking at all when it comes to guns.
Why do I say that? The answer is simple, really: When a person keeps doing the same thing over and over and over (in this case, pushing for more and more gun control) and getting the same and worse results (like higher gun violence rates where gun control is strictest), then, that isn't insanity. It's stupidity.
Or, at the very least, it's willful ignorance. But that's no justification for pushing for the evil of trying to strip Americans of their Constitutional rights, especially when doing that makes people less safe because violence is even higher in strict gun control areas.
It's ludicrous.
But because of this consistent foolishness, it's (unfortunately) not a surprise to see Joe Biden pushing to force the failed gun control policies of, possibly, the most anti-2A state in the nation on to the rest of us. John R. Lott, Jr. writes,
President Joe Biden traveled to Monterey Park, California, the site of a mass public shooting that left 11 dead in January, to announce new executive actions on gun control. He touts the proposals as necessary "to reduce gun violence and make our communities safer." But California already has all the gun control laws that Biden put forward, and yet, it has a higher per capita rate of mass public shootings than the rest of the country.

Measures already in place include background checks on all transfers of firearms, "red flag" gun confiscation laws, and an assault weapon ban. Even if Biden's ideal background check law had been in effect and perfectly enforced, it wouldn't have stopped one mass public shooting this century.

Biden exaggerated the support for his background check proposals. The surveys he cites compress long, complicated proposals into one-sentence summaries. But when people are told that these laws would turn someone into a felon just for temporarily lending a handgun to a woman who is being threatened by a stalker, survey respondents answer that they oppose the regulation.
That's right, Biden is trying to push California's gun control laws on to the rest of us.
And for those who cite California's statistics (out of context) to push for gun control, Lott puts those statistics into context which reveals a much different conclusion than anti-2A people want you to believe:
Biden says we need national gun control laws to protect states like California, but that ignores the fact that the guns used in California's mass public shootings were from California. Indeed, the firearms in all but two mass public shootings over the past 25 years were from the state where the attack occurred.

Gun control measures aren't just ineffective against mass public shootings—they actually encourage attacks. The shootings keep occurring in places where people can't have concealed handguns.
It's completely inexcusable that the President of the United States, who has access to an incredible amount of information and resources so that he can make intelligent decisions about how to make a positive difference in the world, still chooses to push an agenda that actually makes the world less safe.
The fact of the matter is that gun control makes (non-criminal) people less safe, so, to push for more gun control seems utterly stupid. That's if we're being nice to anti-2A people, though. Because if they aren't just stupid, that means that they have much more evil intentions towards us.