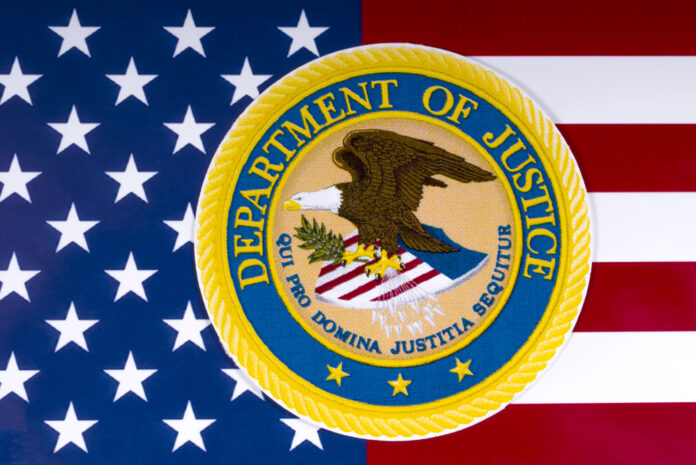 We all knew that executive orders from Biden wouldn't be where he would stop. No, we knew from the 2020 campaign, no matter what he said, that he was going to try to steal our guns, and Biden has started to go all out with his push to disarm the American populace.
Now, we can speculate why he's doing that. Maybe he thinks that it will help his chances for re-election in 2024. Who knows?
What we do know is that Biden is pushing an unconstitutional violation of our Second Amendment rights. Last week it was by executive order. This week, he's trying to push it through court. Matthew Vadum writes,
The U.S. Department of Justice (DOJ) is asking the Supreme Court to overturn an appeals court ruling that struck down a federal law preventing people under domestic violence-related restraining orders from having guns.

The Biden administration asked in its new petition […] for the high court to hear the case on a "highly expedited schedule" because of the "significant disruptive consequences" of the lower court's ruling. The petition was reportedly filed with the court on March 17 but had not been docketed as of press time.

The case comes as courts nationwide are playing catchup regarding the Supreme Court's landmark June 2022 ruling in New York State Rifle and Pistol Association v. Bruen that held firearms restrictions must be deeply rooted in American history if they are to survive constitutional scrutiny.
Now, we can all agree that domestic violence is an evil thing. The problem here is that the Biden administration is trying to overstep the bounds of the Constitution as far as what they are legally allowed to do. I say that because the Biden administration's end game is to be able to determine who can or cannot have firearms, and that is outside the scope of their Constitutional authority.
I also say this push by them is a problem because restrictions like this use domestic violence as an excuse to steal the Second Amendment rights of innocent people, just like red flag laws do.
The Biden administration is turning into what may be the most corrupt Presidential administration in the last century and a half and the most anti-gun, too (though, those do seem to go hand-in-hand, don't they?).
As Americans, we must do all we legally can to stop this attempt at a vast overreach of the government's powers.