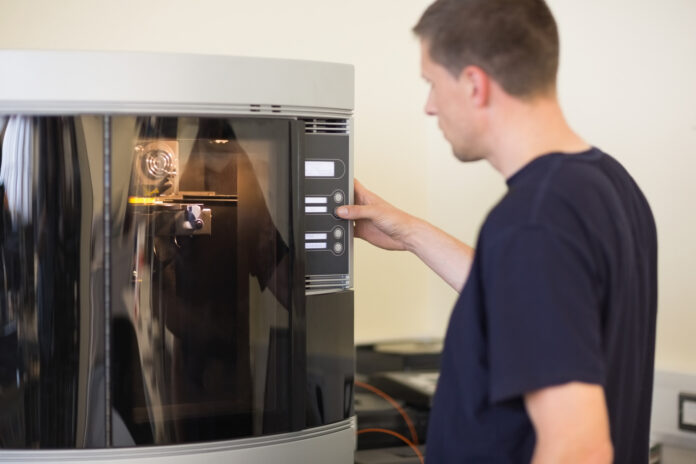 Even though I was raised around guns, when I started to really educate myself, I had no idea where to start… 
When it came to buying the best gun it was a little overwhelming at first to decide with so many options out there and so many strong opinions, I made a lot of bad choices in the beginning…
"Back in my day" gun magazines were the only "experts" out there and they were chock-full of conflicting–if not outright bad–advice. 
Now, years later I found myself in the same position trying to decide which 3D printed guns are the easiest ones to start with this new do-it-yourself skill. 
I ended up doing a lot of research on it, leaned heavily on the advice of a close friend who had tested quite a few different variants, and now I want to share what I think are the absolute EASIEST guns to start 3d-printing at home (even if you're a complete newbie!)
When it comes to 3d-printed guns, the options are almost endless…
As we've discussed, you can build your own almost totally 3d-printed designs with zero firearms parts kits (like the FGC-9), but that project was a little overwhelming for me as a beginner…
Luckily, two of the most popular firearms in the world are the Glock series of pistols and the AR-15… and the great news is you can easily 3d-print both!
Top 7 Reasons You Should 3d-Print a Glock or AR-15 For Your First Project 
Reason 1: Proven Platforms
The Glock and the AR-15 have been proven firearms for a long, long time… 
In fact, you could argue that they are the most popular firearm designs in the entire world (the AKM-platform is just as prolific, but certainly the Glock AND AR-15 designs together are even more popular)…
They have been tested by Military and Law enforcement agencies around the world. Hundreds of millions of these two platforms are in the hands of Americans all over our great country…
And because they are so popular, and the mechanical functioning of these guns are so well understood by home-builders all over, the 3D print versions are built to function the same way. 
In short, you should have close to the same reliability as the factory ones if built properly
Reason 2: Ease of 3D printing 
I think there are two ways to look at this…
Number one, almost anyone can figure out how to field-strip a Glock or AR-15…
Websites, articles, books, ebooks, instructional DVD's, armorer's courses and Youtube videos (at least ones that haven't been banned yet) abound with information on how to completely disassemble and reassemble these firearms…
They are by far the easiest to actually do the 3D printing on because there is so much info on how to put them together and many tools to make that process easier. 
That's because, technically, you could call these "hybrid" 3d-printed firearms. You're really only 3d-printing the lower receivers of each of these platforms… 
With the Glock, you 3d-print the lower receiver/frame, install a lower parts kit, slap on a factory Glock upper (that contains the slide, barrel, etc) and you're good to go. 
It's the same with the AR-15 – you're simply 3d-printing the lower receiver, installing the lower parts kit, and slapping an upper receiver on and you're in business!
Which brings us to… 
Reason 3: Parts kits availability. 
You can go to almost any local gun shop and you can find parts to build an AR-15 and the same can be said of the Glock platform.
There are hundreds, if not thousands, of different websites where you can buy either factory OEM parts for both… or you can get fancy and upgrade every single piece with  aftermarket options.
The bottom line is that the Glock and AR-15 have HUGE aftermarket support, which makes getting the parts you need to finish your build super easy. 
As an added bonus, with such a huge supply, the prices on these parts you need are generally very reasonable, which leads into…
Reason 4: Cost of 3D printing 
Because you can get many of the parts you need in kits online, the only part you need to 3D print is the lower receiver… 
With other guns you have to 3D print much more of the gun to make it functional…. 
Keep in mind, that as we discussed, the most common plastic filament to get started with 3d-printing is PLA – which only runs about $19 for a kilogram on Amazon…
And because these designs utilize so little plastic, this means they only cost you about $3-$5 a piece in plastic costs to print the lower receiver! 
 And of course, you can do it over and over again as many times as you want.
Reason 5: Ease of use
This is a big one for me, because they call me super serious "Tactical Timmy" but I like owning guns that can serve a purpose… and the Glock and AR-15 fill that role perfectly. 
The fact that almost everyone who is familiar with guns can pick up and run either of these platforms with very little instruction is a huge plus. 
Plus, because they're so popular, you probably already own a factory-made Glock or AR-15,  so you most likely have already practiced with them…
All that means it won't be a hard transition to pick up and start using the 3D printed versions! 
Reason 6: 3D File Innovation And Improvements
This is also really important… 
3d-printed gun designers are truly geniuses…
They try all kinds of unique designs and figure out ways to make things that go bang…
Because it's a totally unregulated and truly free market – innovation has rocketed forward like a speeding train…
Designers 3d-print, test-fire, then go back to the drawing board when they find failure points or stress problems, and re-release updated files that are better than the last version… 
You can find a lot of 3D files out there and there has been a ton of innovation of the past couple years with the Glock and AR-15 print files. 
Because they are such a common use gun people have put a lot of time and energy into reducing the downsides to 3D printing in that platform. This means you can usually find a pretty good file that has all kinks worked out.
Reason 7: SHTF Factor 
Again, call me paranoid or prepared, but this goes into play when I'm picking the best all around 3D guns to print… 
If all of the sudden we have a total supply chain failure these parts will most likely be the easiest to find. After all there are millions of these two types of firearms  out there. 
I also have plenty of spare parts for these types of guns. 
Plus, I have a whole "ecosystem" of accessories and products that are designed to work with the Glock and AR-15 platform–everything from stockpiled magazines, to optics, spare parts, upgraded parts, accessories, lasers, holsters, pouches, etc
If you find yourself nodding your head and agreeing with my assessment, then I highly recommend giving 3d-printing a shot now (pun intended!)
Pick a platform, either the Glock or AR-15 to start with…
Like I said, this past year, I've been passionately exploring and researching 3d-printing and I've just released two new informational courses on how to 3d-print your own guns.
Click here if you want to learn more about how to 3d-print your own Glock handgun.
and …
Click here if you want to learn more about how to 3d-print your own AR-15.
I hope this series of articles has inspired you to get started with the most exciting new development in home-built firearms in my lifetime…
Even if you decide to go it alone, without the guidance and advice available in my training courses, you'll develop a great skill set that could quite possibly save your life, or the life of your loved ones if the SHTF… 
And even if the other shoe never drops, you'll have a great time mastering a brand-new skill that all your friends will be jealous of.
Expect more information on 3d-printing in the future!