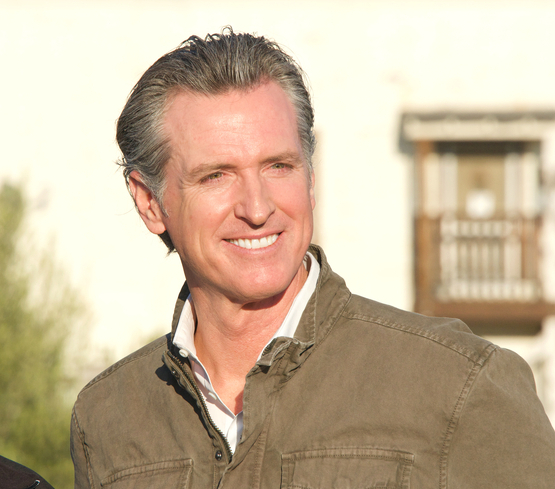 Let me start out by being up front about this: I'm not a fan of California Governor Gavin Newsom. And before you ask, no, it's not about him personally. I've never met him. I just disagree with his political positions.
On this site, we'll stick to guns and gun control, though, and I have to tell you that Newom's position on private gun ownership by law-abiding Americans is about as wrongheaded as you would think. That is to say, he is completely anti-2A.
Fortunately, though, there are a few people who have the ability to keep Newsom's authoritarian tendencies in check and are willing to do so. At least, when it comes to guns. Matthew Vadum writes,
A federal judge says he will block a "tyrannical" provision in an incoming California gun law because it would have the "chilling effect" of discouraging people from challenging the statute in court.

Judge Roger Benitez said in a San Diego courtroom on Dec. 16 that he would soon issue an injunction halting part of a state law scheduled to take effect on Jan. 1, 2023, according to The Associated Press. The offending provision would require those who fight the state's gun laws to pay the government's legal fees should they lose in court. It was heavily promoted by California Gov. Gavin Newsom, a Democrat with presidential ambitions.

The case, filed in the U.S. District Court for the Southern District of California, is Miller v. Bonta, court file 22-cv-1446. The lawsuit is one of many now pending in courts across the country after the U.S. Supreme Court ruled in June that individuals have a constitutional right to carry firearms in public for self-defense.
Benitez said that the provision would discourage people from fighting the state in court because of the fear of having to pay ridiculous legal fees (beyond how expensive it is just for your own legal fees).
Benitez's reasoning on this makes perfect sense, and, frankly, it's exactly that discouraging effect which anti-2A politicians in California were counting on to make it even harder for people to be able to exercise their Second Amendment rights in that state.
Fortunately, for the people of California, because of Judge Benitez, it won't be quite as easy for Newsom and his cronies to shove gun control down their constituents' collective throats. We need more judges like this who actually care about the law and the Constitution.