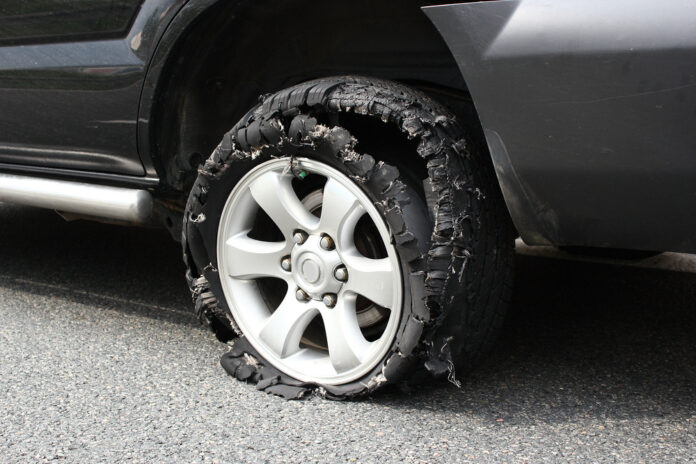 When I used to listen to the radio often, a local station would play a segment which I always looked forward to called "Dumb Crook News." They always had a news story about a criminal who was foiled in their efforts or captured due to the criminal's stupidity (thus, the name of the segment).
There were some pretty hilarious stories on there.
So, in honor of Dumb Crook News, we have a story that, as a responsible gun owner, you'll appreciate. But it's the comment that one local had about the situation which takes the cake and makes it clear why this story deserves to be reported as Dumb Crook News. Dave Urbanski gives us the details:
Two men attempted a broad-daylight theft from an Alabama Tractor Supply store on Black Friday, but some customers weren't having a bit of it — including one who pulled out his gun and blew out at least one tire on the getaway vehicle.
Urbanski continues:
Witnesses told WPMI a customer pulled one of the suspects, Toby Priest, out of the getaway SUV.

The other suspect, Troy Brown, was able to take off in the vehicle — but was stopped when a different customer shot out at least one of the vehicle's tires, the station said.
That's right, no one was shot, but the gun usage prevented these criminals from getting away with their crime (the one who drove away was apprehended later, but imagine how far they would have gotten if the tire had not been shot out).
That's a great, no injury use of a firearm, but it's the comment that I mentioned earlier that you'll especially appreciate. Again, from Urbanski:
[Ryan] Maxie also shared some advice for crooks who try their luck in his neck of the woods.

"Don't come to Theodore and rob a Tractor Supply without knowing the person is going to have a gun," he told WPMI with a chuckle. "Everyone is walking around with guns in Theodore."
That says it all.