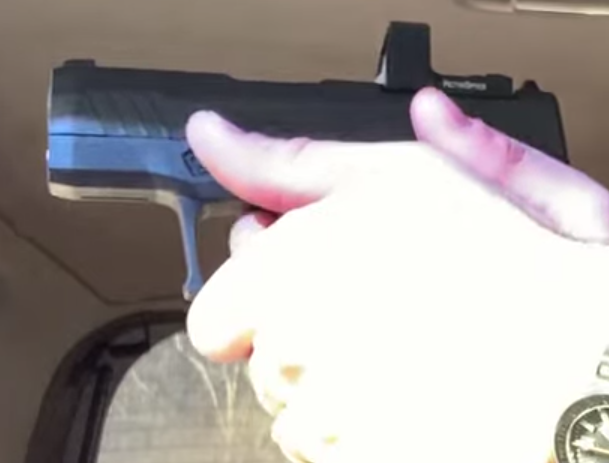 The micro compact pistol market just keeps getting bigger and bigger. Certainly, having a White House that is openly hostile to the Second Amendment drives some of that growth as people buy guns while they still can, but there are other factors driving that growth such as new models from different manufacturers.
One manufacturer that has had quite a bit of success in the micro compact pistol market is now, also, releasing versions of a few of their models that are optics ready, tapping into that aspect of the market, too. In other words, they're hoping that consumers who buy the optics ready models will buy for a two-for-one win: optics ready and budget friendly all in one gun.
It's a compelling selling point in this time when crime is surging in America at the same time that inflation is causing a shrinking of purchasing power, making many Americans feel very nervous about whether they'll be able to keep paying their bills and to protect their families.
Did this company succeed with the release of an optics friendly version of one of their micro compact models? J. Scott Rupp gives his thoughts:
I enjoyed shooting the original GX4 because it's controllable and points well, and the T.O.R.O. [Taurus Optics Ready Option] version does the same. It proved accurate at 15 yards and great on practical drills, and as I'd been able to experiment with the large and small backstraps previously, I knew the small one worked best for me. The ability to modify the grip is unique in the micro-compact pistol world, and it's a big selling point for the GX4 T.O.R.O.
Rupp continues:
Pop off the slide optics plate and install a sight. That's it. With one exception, sights attach without requiring an adapter plate.

The GX4 T.O.R.O. accepts the following sights: Shield RMSc, Holosun HS507K and HS407K, Sightmark Mini Shot A-Spec M3, Springfield Hex Wasp, SIG Romeo Zero, Riton 3 Tactix and Trijicon RMRcc (requires adapter plate). That's a great bunch of options, and you shouldn't have a problem finding the sight that's right for you and your budget. Other than this new red-dot capability, the GX4 T.O.R.O. is largely unchanged from its predecessor. One change is it now comes with 11- and 13-round magazines instead of two 11-rounders. Ten-round mags are available for states with capacity restrictions.
Again, from Rupp:
Suggested retail price for the new GX4 T.O.R.O. is $468—about a $75 premium over the non-optics-ready version. You won't find any other 9mms in this size/capacity class for such a low price, and it's a quality choice for concealed carry.
Rupp apparently seems to like it, as do many others who have tried Taurus's micro compact pistols over the last few years. For example, I spoke to a guy yesterday who raved about his G3C saying that he'd run 1,000 rounds through it without a hitch, and another guy agreed saying that his Taurus micro compact is now his everyday carry choice.
Is Taurus's GX4 T.O.R.O. the right choice for you for your next firearms purchase? That is a decision that you'll have to make, but if your next purchase is for a budget concealed carry pistol that is optics-ready, the GX4 T.O.R.O. may be one to consider.