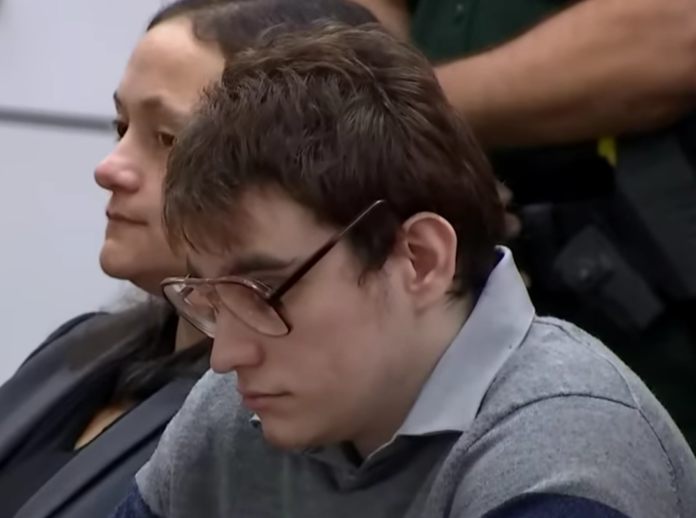 Four years ago, at the time of this writing, Nicholas Cruz walked into Marjorie Douglas Stoneman High School in Parkland, Florida and murdered numerous people and injuring many more. Most of the victims were students at the school.
It was a horrible, evil thing to do.
Cruz plead guilty to seventeen murder charges and seventeen attempted murder charges.
Now, he's been sentenced. Prosecutors sought the death penalty for him which is no surprise given how horrible his crimes were. Cruz's defense team sought leniency for him saying that he suffered from fetal alcohol syndrome for which he had never received proper treatment.
So, what happened? Christ Pandolfo gives us the details:
A Florida jury has unanimously recommended that Nikolas Cruz be sentenced to life in prison for the 2018 school shooting in Parkland, Florida, that killed 17 people.

Cruz, 24, pleaded guilty last year to the murders of 14 students and three staff members at Marjory Stoneman Douglas High School and 17 charges of attempted murder. The mass shooting was among the deadliest in United States history.
Now, you may wonder why Cruz didn't get the death penalty considering how horrible his crimes were and given that Florida law allows the death penalty (I certainly did). Pandalfo mentions that Florida law requires that the jury unanimously agree on the death penalty for that to be applied in a case. Apparently, at least one juror held out and would not go along with the death penalty for Cruz.
Still, it looks like Cruz may never get out of prison which, considering his crimes, is the very least that we could hope for from this trial.
Now, what the families of the victims in this tragic situation can do is work to continue their lives and put back together the remaining pieces, and what the rest of us can do is to try to figure out how to minimize the death toll in situations like this in the future and, if possible, prevent them from happening in the first place (you can find out more about how to minimize the death toll in active shootings here with an analysis of the Parkland shooting in particular).