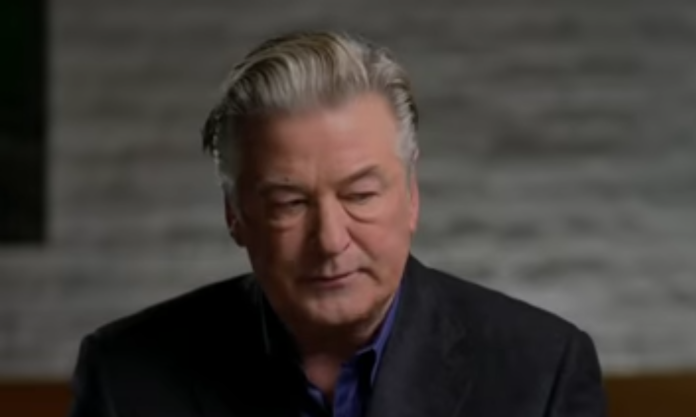 Actor Alec Baldwin has a long history of supporting gun control. He's been vocal about his hostility towards the Second Amendment and legal gun owners. It was pretty condescending and offensive on his part.
That's why it was so ironic that he pulled the trigger in a tragic situation on a movie set last year in which a gun was in his hand for a scene, it discharged, and someone was killed. You can find out more about this situation here and here.
By all accounts, if basic firearms safety protocols had been followed, this awful situation could have been averted.
Obviously, the incident generated all kinds of bad publicity for Baldwin along with accusations towards him that it was his fault that the person is dead, if for no other reason that he didn't follow safety protocols.
Now, it looks like the situation could get worse for Baldwin. Carlos Garcia writes,
A filing from a district attorney indicated that actor Alec Baldwin may face criminal charges over the fatal on-set shooting that took the life of a cinematographer and injured the movie's director in October 2021.

Santa Fe District Attorney Mary Carmack-Altwies filed an emergency request for additional funding in order to continue the investigation into the accidental shooting. The filing indicated that charges will be filed against Baldwin and several others involved in the incident.
Garcia continues:
Santa Fe prosecutors have determined that some defendants from the movie need to be prosecuted "immediately," she added.

"I am ready to start the decision of what individuals will be criminally charged in this case," she said.

Baldwin was maintained his innocence and said that the gun went off accidentally. He also said in an emotional interview that he did not pull the trigger of the gun, which should have been checked for safety according to industry standards.
Whatever the outcome of this situation, one thing is for sure: as the producer of the movie (along with being the star of it), this horrible situation has tarnished the name of the film in the eyes of the public. This situation may well sink both the film and Baldwin's career.
Let's hope that, if nothing else, this situation brings both some humility and a desire to actually learn gun safety to Baldwin's character and personality. Both of been sadly lacking.