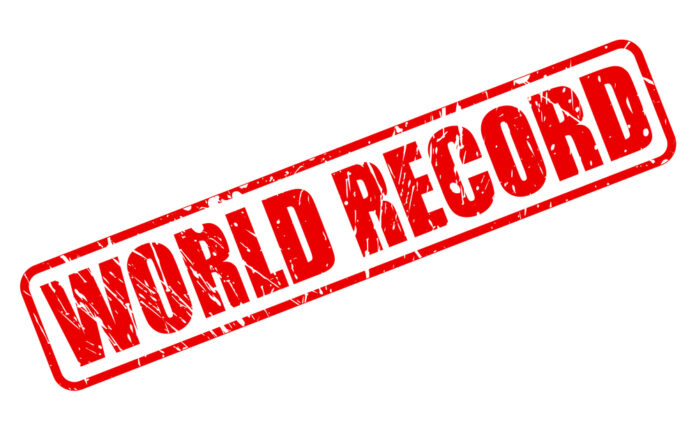 Many people are fascinated with the idea of world records. It seems to be part of human nature to be able to have some kind of notoriety for being able to do (or having done) something extraordinary.
To do that, some people will attempt to become the very best at the strangest things (or, at least, the only one who is willing to admit to doing it). And believe me, some of those records are really bizarre.
Sadly, some of those records are terrible, too, and a teen from Chicago (of course) recently appears to have been trying to set a terrible world record. The staff at Fox 32 writes,
A 17-year-old boy is accused of carjacking 11 victims at gunpoint over the last two weeks.

Nine of the carjackings occurred on the same day.

The teen faces 11 felony counts of aggravated vehicular hijacking with a firearm and two felony counts of criminal damage.

The teen was arrested Tuesday after he was identified by Chicago police as one of the offenders who carjacked multiple victims while armed with a gun.
Nine car jackings in one day. Wow.
And don't try to tell me that he just couldn't afford to pay for an Uber ride to try to justify this crime spree.
Unbelievable.
Of course, considering it happened in Chicago, I'm not too surprised (which is sad, too). What would anyone expect from a city run by anti-2A zealots who have no concept of what would really decrease the rampant violence there (or they don't care about actually decreasing it)?
You know that this wouldn't have happened in a rural area where so many more people concealed carry than in urban areas. Sure, this carjacker might have been able to carjack a couple of cars, but by the third car, he would have been running from a legal gun owner who pulled out his firearm to defend himself, or he would have been shot.
It's tragic both that this kid did this and also that where he lives is so detached from the reality of how to actually prevent violence that he was able to get away with it on such a massive level.
If anti-2A people get their way, this would be the type of rampant crime that the entire U.S. would have to deal with, and that is one of several reasons why we have to continue to fight to keep our gun rights.