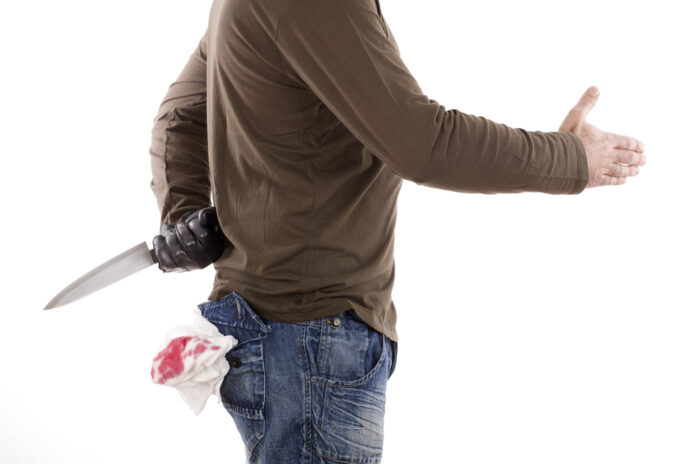 Members of law enforcement, in my experience, tend to good people trying to make their communities even better places to live. Going along with it, the current and former members of law enforcement that I know also all support legal gun ownership.
That's the majority of law enforcement officers in America.
But there are a few others out there, cut from the David Chipman model mold. They were members of law enforcement, but they have absolutely no regard for the Constitution that they swore to uphold (you can rea"d more about Chipman here, here, and here).
Sadly, for the people of one major city in America, their mayor, who is a former police officer, may be even worse than Chipman when it comes to gun rights in that city. A writer going by AnnieOakley writes,
Criminals have been carrying guns in New York since the city was founded hundreds of years ago. No modern piece of Democratic legislation has ever stopped them. They simply walk in, shoot and kill as they please, and then try to get away before the beleaguered police department shows up.

But [New York City mayor] Eric Adams is smarter than those criminals and the God-given, Constitutionally enshrined right to self defense by keeping and bearing arms.

To that end, he's vowing to send bureaucrats to knock on the doors of people seeking to obtain a carry permit, as well as their neighbor's doors, so that the whole community can shame and harass them for wanting to protect life and property from criminals.
Adams even had the gall to actually say, "Having a gun is not a way to keep a city safe."
If you look at the gun crime rates in major cities, especially the way that New York City's crime rate has skyrocketed over the last couple of years, you can't help but come to the conclusion that banning legal gun ownership obviously isn't working, so, someone living in New York City needs to ask Mayor Adams, "Why do you think that doing more of the same is going to give us better results?"
We all know the reality, though. More of the same gun control won't make that city safer. It never does.