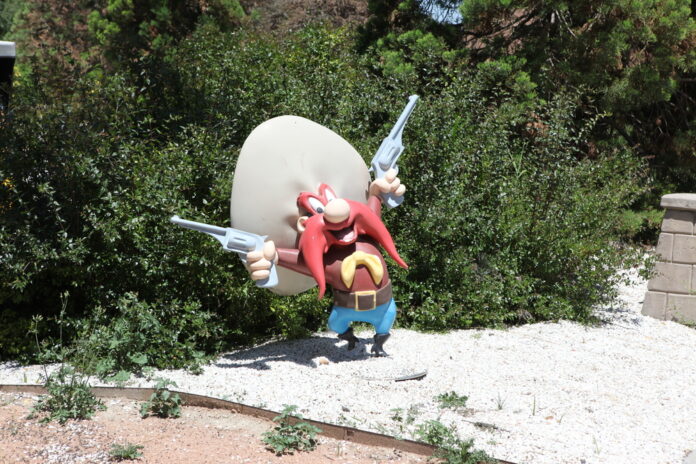 When I was a kid (and still to this day), whenever I heard the word "varmint," I think of Looney Toons character Yosemite Sam. You remember him, right? The grouchy, pistol shooting character who was constantly yelling about wanting to get that "varmint" (referring to Bugs Bunny) and saying, "I hates rabbits."
Still makes me chuckle to think of it.
Maybe a certain firearms manufacturer had Yosemite Sam in mind when they named one of their guns, but, on the other hand, maybe it's because they're based in Kentucky, and my experience living in the South is that you're more likely to hear older terms like "varmint."
Whatever the reason, Anderson Manufacturing named one of their models the "Varminter" when they announced a new set of competition rifles. The press release from Anderson Manufacturing reads,
Anderson Manufacturing adds to its AM-15 lineup by unveiling their new Precision Series rifles built for competition shooters of all walks at an MSRP under $1,000.

The Anderson AM-15 Precision Series consists of four rifles: The Competitor, The Marksman, The Sharpshooter and The Varminter, all chambered in 5.56, come equipped with a Schmid Tool two-stage trigger and Magpul PRS (Precision Rifle Series) Lite stock.The Schmid Tool two-stage trigger has a four-and-a-half-pound pull, allowing for a crisp trigger squeeze and quick reset.The Magpul PRS Lite stock allows for shooter versatility with ambidextrous and quick-detach sling mounts in front and rear of stock, comb height and length of pull are fully adjustable and shooter can adjust the low-profile rubber butt-pad for height and cant. It's lightweight, weighing in at 18.2 ounces.
The press release also says,
Truman Brough, Engineer, said, "The precision series was developed to serve Anderson customers who like to push the limits of the AR-15 platform. These rifles were designed with accuracy in mind, for the most demanding shooters. Attach your favorite optic and stretch your limits at the range."
About the Varminter, specifically, the press release reads as follows:
-Geared towards small predator and varmint hunters, also great for accurate range time.-Enhanced Durability, Reduced Recoil and Optimal Accuracy at Range

– This rifle is fitted with Anderson's 20'' heavy barrel with target crown sheathed by Anderson's T6 aluminum 15'' Round Tube MLOK handguard to reduce weight and allow for shooter customization.-Comfortable

– Equipped with Hogue's OverMolded Rubber Beavertail Grip with Finger Grooves.
So, in short, if you're looking for something a little different in the AR platform, or if you're looking for something a little different for your competition shooting, or if you're looking for something to hunt varmints with, Anderson Manufacturing's Varminter may be one to see.