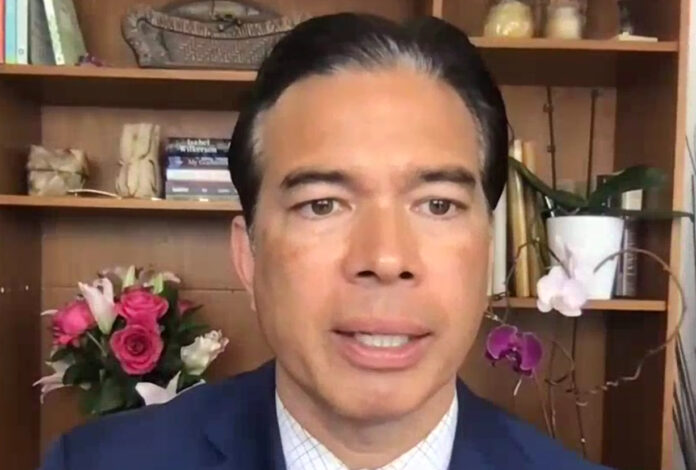 How do you know when a politician is a scumbag? Is it when they campaign on a set of promises that they don't even try to make happen? Yes, I think that we can agree that qualifies as scumbag behavior.
Or maybe when that politician is busted for doing underhanded and/or sleazy stuff? Honest people would call that scumbag behavior (which is why some people think that the current occupant of the White House should be in jail, but I digress…).
Or how about when that politician leaks the full names, home addresses, dates of birth, and dates that their carry permits were issued to anyone with an internet connection? Think that would qualify as scumbag behavior? If unintentional, someone needs to lose their job for incompetence, but if intentionally done, yes, that qualifies as scumbag behavior. And, maybe, criminal behavior, too (hat tip to here for the lead). Stephen Gutowski writes,
California gun owners have been put at risk by the Attorney General's office after a new dashboard leaked their personal information.

The California Department of Justice's 2022 Firearms Dashboard Portal went live on Monday with publicly-accessible files that include identifying information for those who have concealed carry permits. The leaked information includes the person's full name, race, home address, date of birth, and date their permit was issued. The data also shows the type of permit issued, indicating if the permit holder is a member of law enforcement or a judge.

The Reload reviewed a copy of the Los Angeles County database and found 244 judge permits listed in the database. The files included the home addresses, full names, and dates of birth for all of them. The same was true for seven custodial officers, 63 people with a place of employment permit, and 420 reserve officers.

2,891 people in Los Angeles County with standard licenses also had their information compromised by the leak, though the database appears to include some duplicate entries as well.

A video reviewed by The Reload shows the databases with detailed information were initially available for download via a button on the website's mapping feature. They appeared to have been removed from public access by Tuesday afternoon and replaced with spreadsheets without the individualized identifying information.
Like I said, at the very least, this was gross incompetence, but maybe worse. Katy Grimes writes,
In a statement following the U.S. Supreme Court decision in New York State Rifle & Pistol Association, Inc. v. Bruen, Attorney General Bonta said, "We are working with the Governor and the legislature to advance legislation that is both constitutional and will maintain safety for Californians. In the wake of mass shootings in Buffalo and Uvalde, and with gun deaths at an all-time high, ensuring that dangerous individuals are not allowed to carry concealed firearms is more important than ever. The data is clear and the consequences are dire — more guns in more places make us less safe. In California, we are committed to passing and defending commonsense, constitutional gun laws that save lives."

Someone who believes "more guns in more places make us less safe" is likely to have illegally leaked the database of California's legal gun owners following the landmark Supreme Court decision. And if so, legal recourse is called for immediately.
If Grimes is right that California Attorney General Rob Bonta intentionally leaked the names of legal gun owners which, basically, has had the effect of making all of those legal gun owners the targets of thieves wanting to steal guns, then, Grimes is also right that this may be a criminal incident that needs to be investigated and prosecuted.