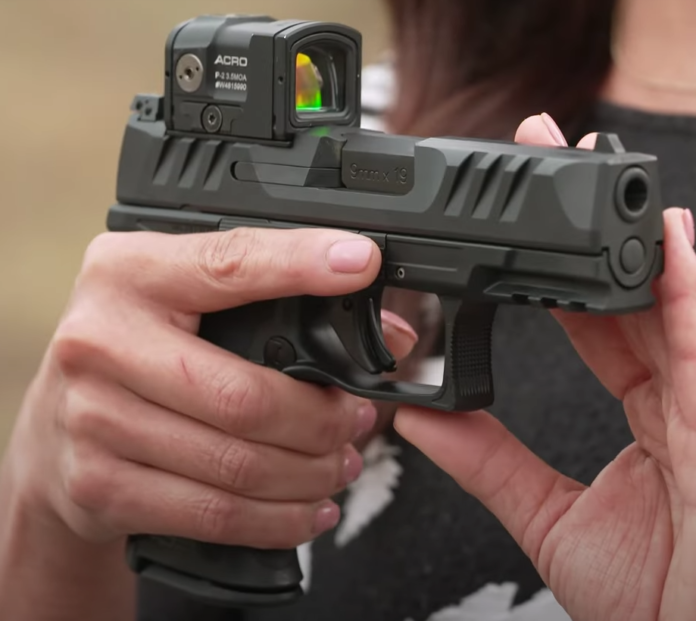 This will come as no surprise to anyone who has been involved in the firearms scene for any amount of time, but the number of women who are buying guns for personal protection and, often, for competitive shooting is growing. All that to say that the fact of the matter is that women are quickly shattering the common myth that guns are a man's world. That just isn't the case.
In fact, the number of women purchasing guns for themselves (and men and women who are purchasing guns for their daughters) has increased to the point that many manufacturers have started to market models specifically for women in the hopes of taking advantage of that growing part of the market.
One of the manufacturers who are doing this is Walther who recently introduced a model specifically to appeal to women not due to color choices (which has been a common way to market to women in the gun market), but by ergonomics (design for, in this case, usefulness). The Shooting Illustrated Staff put it this way:
The new F-Series is built to meet the demands of female shooters. Walther has completely re-engineered the ergonomics of the grip to be designed for the exact biomechanics of women's hands. The new, patented operating system of the PDP F Series reduces the amount of force needed to operate the slide. In addition to this, the new PDP F Series has a reduced grip circumference and trigger reach. F Series pistols retain other features from the PDP lineup including compatibility with holsters for both the full and compact size PDP, as well has compact PDP magazine compatibility and are red-dot ready, right out of the box. When paired with the other  performance features of the original PDP, it means the F-Series pistol is the great choice for all women who are interested in the shooting sports.
To put it more simply, Walther designed this pistol to better fit women's hands and to be easier to use for women, which will likely to a big plus for many women.
So, if you are a woman looking for a pistol that works better for your hand size and grip strength (or if you're buying for a woman concerned with those things), the Walther PDP F-Series may be one to consider.