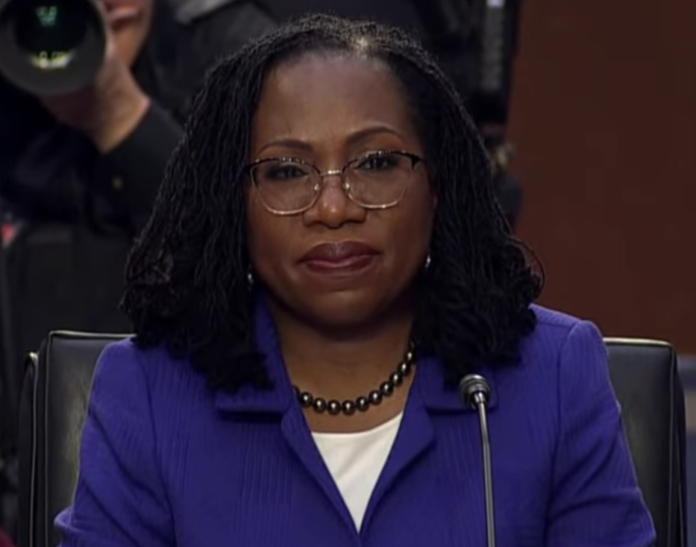 By now, you most likely are familiar with Joe Biden's nominee to replace current left-leaning justice Stephen Breyer when he retires later this year. That nominee is Ketanji Brown Jackson who Biden made no secret that her first qualifications for Supreme Court justice are her biological sex and ethnicity.
That's not to say that she isn't an intelligent or capable judge, but Biden made it clear that those factors were secondary to the fact that she is an African-American woman. Still, the fact that Biden nominated her at all doesn't speak well of her thoughts on the Constitution and your rights (you can read more about her troubling support here).
Interestingly, though, Jackson gave a couple of surprising answers which may be encouraging to pro-2A people in America. Stephen Gutowski writes,
First, Senator Chuck Grassley (R., Iowa) asked if she personally believed in "the individual right to keep and bear arms is a fundamental right." She responded not with her personal opinion but what she views the Supreme Court's precedent to be in the landmark Heller v. DC decision.

"Senator, the Supreme Court has established that the individual right to keep and bear arms is a fundamental right," Jackson said.

When asked to explain the Court's precedent in her own words by Senator Marsha Blackburn (R., Tenn.), she added one further detail by saying, "under the Second Amendment there is an individual, fundamental right to keep and bear arms in the home." She followed up on the Heller precedent in an exchange with Senator John Cornyn (R., Texas). Jackson told Cornyn she would respect the Heller precedent just as she would other precedents of the Court."

Is it equivalent in terms of its precedence to Roe v. Wade, or would you evaluate it differently?" Cornyn followed up.

"I'm not aware of any ranking or grading of precedents," Jackson said. "All precedents of the Supreme Court are entitled to respect on an equal basis.

"If you're a gun-rights advocate, these answers are among the best you could hope for from a Democratic nominee in a modern confirmation hearing.
Those are certainly encouraging answers for those of us who support the Second Amendment, but we would also be wise to realize that Biden wouldn't have nominated her to the Supreme Court if he (or his handlers) didn't think that Jackson would vote consistently in an anti-2A manner no matter how she answers during these confirmation hearings.
So, should you be optimistic based on Jackson's answers? I would say, no. Too many Supreme Court justices have said the right things during their confirmation hearings and, then, betrayed the Constitution once on that bench. That's exactly what I would expect to happen with a Biden nominee to the Supreme Court.