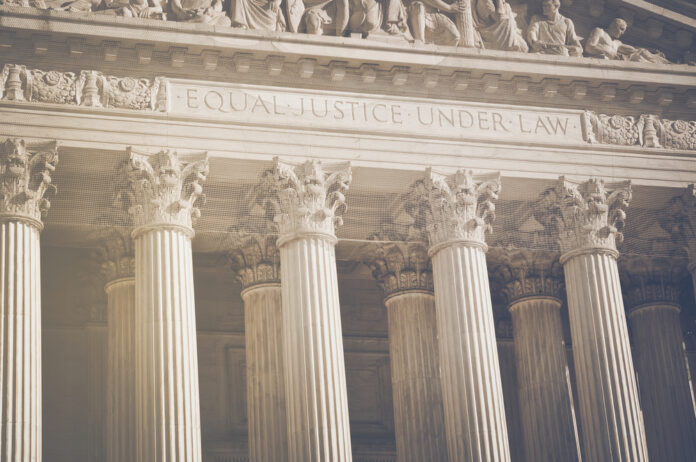 If you're like most Americans, you had a pretty good idea of the type of person that Joe Biden was going to appoint to replace current Supreme Court Justice Stephen Breyer once he retires later this year. Depending on your political viewpoints, you may have thought this was a good thing, or you may have thought that it was a bad thing. Either way, you didn't have any doubts about the positions that Biden's appointee would take on a number of issues. Including guns.
But if you're one of the few people who had any question about the viewpoints of Biden's Supreme Court nominee (at least on the issue of guns and gun control), then, one piece of information will settle that question for you one and for all. That issue is gun control groups thoughts on that judge. Stephen Gutowski writes,
President Joe Biden's (D.) pick to become the next Supreme Court justice is finding support among gun-control advocates.

All of the major gun-control groups praised the choice of Judge Ketanji Brown Jackson to replace retiring Associate Justice Stephen Breyer. The groups argued that while Jackson has no history of ruling on Second Amendment cases during her time on the D.C. Court of Appeals, they believe she aligns with their views on gun law constitutionality.
In spite of this clearly wrong choice (speaking as someone who completely opposes gun control), there is some good news. Again, from Gutowski:
Jackson's appointment is unlikely to change the ideological makeup of the court unless she significantly departs from Biden's restrained view of the Second Amendment. The Court has 6 conservatives who are generally supportive of expanding protections recognized under the Second Amendment while the 3 liberals are generally opposed to the idea. If confirmed, Jackson will replace Stephen Breyer who has been an opponent of expanding Second Amendment protections.
In other words, if this anti-gun judge gets on the Supreme Court, she still may not be able to infringe our gun rights.
But that doesn't mean that we don't need to stay vigilant. A second or a third justice like Jackson (assuming that she makes it to the court), could put our gun rights in jeopardy, and that's something that we don't want taken from us, our children, and our grandchildren.