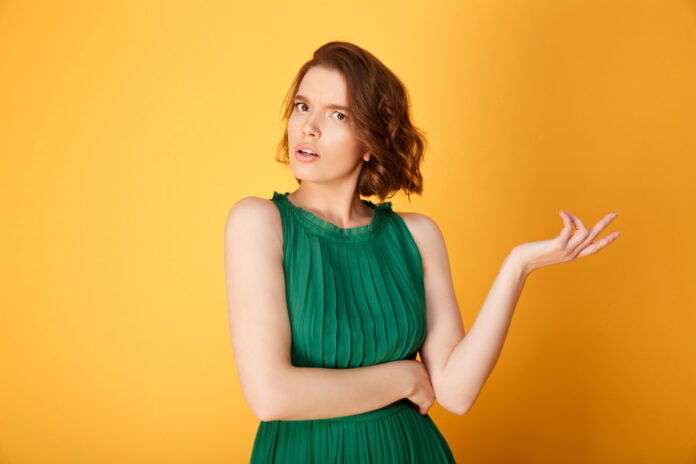 What do you call someone who is seems to hate themselves so completely that they refuse to even acknowledge that people like themselves actually exist?
You might say that the person has self-esteem issues, or they may hate themselves, or something else. Or, maybe, you'd just say that they are confused.
Well, that definitely seems to be the case with Moms Demand Action head, Shannon Watts.
Now, granted, Watts has a history of saying things that make absolutely no sense when you think about them, and another thing that she said recently certainly does nothing to contradict that trend. But this one may be the most bizarre one, yet (hat tip to here for the lead). Theresa Inacker writes,
Watts opined [in an op-ed in Elle Magazine], "To be clear, pro-gun activists don't disagree with us because they actually believe we want to take their guns away. They hate us because we're women."

The misogyny is all yours, Shannon.

Why do you ignore the burgeoning demographic of women gun owners? Why are women who are concerned for their own safety flocking to gun ownership and rejecting your gun control initiatives? It's because you're more interested in terrorizing your followers rather than empowering them.

Gun sales, reached 38.8 million last year. That was down slightly from 39.7 million in 2020. Since the beginning of 2019, 3.5 million women have purchased a firearm for the first time, not far behind the 4 million men who did so.

Why does Watts talk about women like we aren't even in the room? Or as if we don't have a seat at the table? She literally acts as if we don't exist. It's hard to be much more misogynistic than pretending half the populations doesn't have a voice when very clearly, we do.
It's such a bizarre thing for Watts to pretend that women who disagree with her about guns don't exist. It's like she doesn't understand that women exist and that they can think independently.
And if she can't understand that basic reality in life, she is obviously too confused to be doing anything except getting therapy and getting her head on straight.