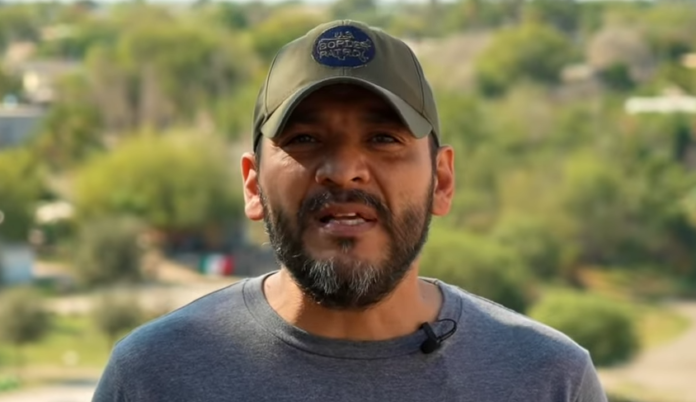 The mainstream media likes to accuse Donald Trump of being the guy who was able to make more enemies as President than anyone else, but in Biden's first year in office already, he's giving Trump a run for his money on that title.
The current administration has angered Americans of all political viewpoints for a variety of reasons dealing primarily with attempts to micromanage the personal lives of individual Americans on a variety of issues.
One of those issues, as you likely know, is Biden's intention to make firearms difficult if not impossible to own for any reason in the U.S.
A Border Patrol agent has some advice for everyday Americans about the importance of having firearms for personal protection, though (hat tip to here for the lead).
But let's step back for a moment to give you the context for this agent's comments. Border Patrol agent Roy Cantu is concerned about Biden's vaccine mandate for Federal employees. Cantu says in a video for the NRA that he isn't anti-vaccine, but that mandating that will cause hundreds, maybe thousands, of Border Patrol agents to lose their jobs. Cantu says that this would create a national security crisis for Americans in every state as criminals would cross the border along with illegal immigrants who aren't otherwise criminals. Those criminals will commit crimes and wreak havoc and chaos in the lives of everyday Americans.
For Cantu, this security crisis recently hit home. Emma Colton writes,
In one personal incident for Cantu and his family, illegal immigrants recently broke into his house in the middle of the night while he was at work, according to the video. His wife only had a samurai sword and her Chihuahua dog to scare off the suspects, who were reportedly looking to steal Cantu's uniforms.

Now, the entire family is armed to protect themselves. 

"It's your responsibility to protect yourself and your family. Utilize your Second Amendment," Cantu says. 
You can see Cantu's video below.
That's right, Cantu is advocating that Americans use their Second Amendment rights to arm and defend themselves. In addition to those with criminal intent potentially crossing the border into the U.S. to commit crimes here, the policies of the current administration are only encouraging violence in the U.S. as we saw during the "mostly peaceful protests" of the last two years.
It's clear that the safety of individual Americans is not a priority for the Biden administration, so, you would be wise to take Cantu's advice and arm yourself and your family, along with training to use those firearms, in order to protect your family.