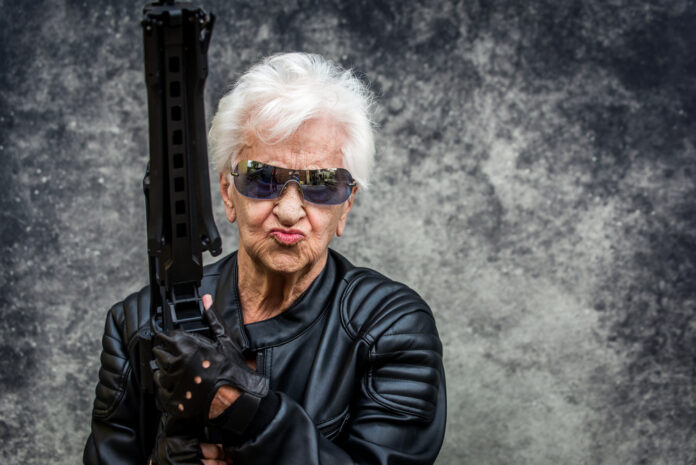 There's an argument out there that says that you shouldn't mess with senior citizens. Why? Because they've lived long enough to know how to survive more things than you.
That certainly seems to be the case with a senior citizen who lives in our favorite gun control zone: Chicago, Illinois.
See, this unfortunate retiree was minding their own business when a criminal tried to steal from them. AWR Hawkins writes,
A 77-year-old concealed carry permit holder shot and killed an alleged robber in Chicago around 12:20 p.m. Saturday.

The Chicago Sun-Times reported that the 77-year-old was in his garage when a vehicle pulled up and the alleged robber exited and "demanded his belongings."

The 77-year-old, a concealed carry permit holder, drew his gun and opened fire, striking the alleged robber in the head and chest.
The Sun-Times Wire also noted the following about the same incident:
About 12:20 p.m., the man was in an open garage in the 500 block of East 89th Street when a vehicle pulled up in the alley and an armed male exited and demanded his belongings, Chicago police said.
The Sun-Times Wire continued:
The [concealed-carry license holder] was not injured and did have a valid concealed-carry license, according to police.
So, what we have here is the case of an elderly guy with a valid concealed-carry license (a rarity in Chicago) who had his firearm on him when he was attacked. The man had to shoot someone (something that none of us want to have to do) in order to successfully able to defend himself (which is good).
The lesson that Chicago Mayor Lori Lightfoot should be taking from this story is that legal, law-abiding firearms owners are able to better protect themselves from criminals and, therefore, actually allowing law-abiding citizens to easily get concealed-carry licenses could go a long way towards changing Chicago from a war zone every weekend into an overwhelmingly peaceful city.
But that's so logical and makes so much sense that I'm not holding my breath thinking that Lightfoot and anti-gunners will reach that logical conclusion. Or, maybe, they don't actually want a peaceful city.