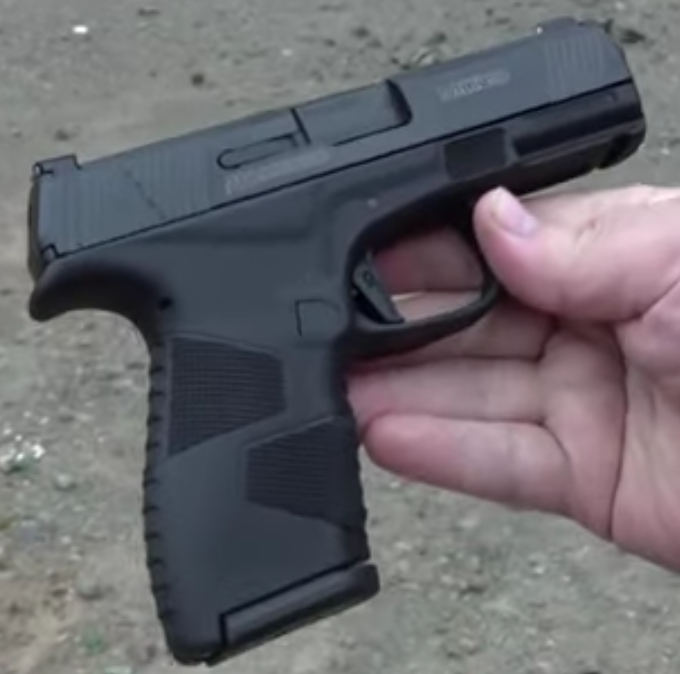 The micro compact pistol market is, possibly, the hottest gun market in America right now. And for good reason. There are a number of pistols that have come out within the last few years that obviously scratch an itch that pro-gun people have had for some time, primarily the higher capacity concealed carry itch.
Interestingly, the micro compact pistol market is so hot that firearms manufacturers who don't have a reputation for producing for the concealed carry market are jumping in.
One unexpected contender in this market comes from a company that is primarily known for their shotguns. That company, of course, is Mossberg, and their MC2c pistol is their latest entry into the concealed carry pistol market, and it has many features that shoppers in this market have been looking for. Mossberg's press release for this pistol gives us details:
Following the phenomenal success of the MC1sc™, Mossberg's first semi-auto pistol in the company's 100-year history, Mossberg is announcing the next in its series of feature-rich handguns: the MC2c (compact) 9mm pistol. Combining superior ergonomics, performance-driven features and an increased
capacity with its double-stack magazines, makes the MC2c a great size for concealed carry or home protection.
Five initial offerings will include two frame variants (standard and cross-bolt safety); choice of slide finishes (black DLC-finished or bead-blasted stainless steel); and optional TRUGLO® Tritium Pro™ Night sights. And all MC2c
models come with 13-round flush and 15-round extended coated-steel magazines.

Carryability begins with the compact size of the MC2c which features a 3.9-inch barrel and has an overall length of 7.1 inches; surprisingly-slim width of 1.10 inches; and height of 4.90 inches. Weighing in at 21 ounces (unloaded), this semiauto is designed to be incredibly narrow for its capacity. In addition to its concealability, the MC2c pistol's ergonomic features help ensure that this compact is comfortable to shoot. The grip has an added palm swell and grip angle, like a 1911, and features Mossberg's signature aggressive texturing for a more confident, firm grip. The stainless-steel slide features aggressive multi-angle serrations that provide positive slide manipulation and MC2c pistols also have a reversible magazine release, located behind the trigger guard. Models are available with a cross-bolt safety, which is reversible for right or left-handed shooters.

The MC2c frames are constructed of glass-reinforced polymer, which provides for high tensile strength and stiffness as well as high impact and chemical resistance. Slides are stainless steel with the option of Black DLC (Diamond-Like Coating) or Matte Stainless finish. And integrated into the slide is the Mossberg STS™ (Safe Takedown System), which unlike competitive products, does not require the user to pull the trigger to dissemble for routine cleaning or maintenance. Other standard features include dovetail-mounted, low-profile white 3-dot sights (drift adjustable); stainless steel barrel with cut-broached rifling and 1-in-16 twist rate with black DLC finish; front accessory rail; oversized trigger guard; and flat-profile trigger with integrated blade safety. Trigger features
include short, tactile reset; reduced overtravel; and approximate 5.5-pound trigger pull weigh.

The MC2c flush 13-round and an extended 15-round double-stack magazines are constructed of coated steel which offers low friction and superior wear-resistance. The magazines also feature easy-to-remove floorplates for ease of cleaning and high-visibility followers.
Clearly, Mossberg has taken the time to look into what micro compact pistol buyers often look for, and they've worked hard to include those features in this pistol, and there are a number of folks who say that they really love the MC2c when they get a chance to shoot it.
So, if you're in the micro compact pistol market, the Mossberg MC2c may be a firearm to take a look at.