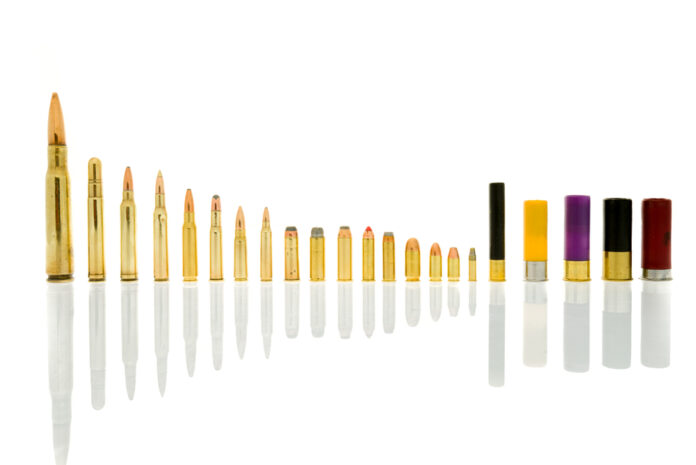 If you've been a hunter for any amount of time, then you're probably familiar with the Mossberg brand. The company has made a name for itself not only for having been around for over a century but also for the reputation of their shotguns.
But what you may not be aware of (and may surprise some of you) is that Mossberg makes more than shotguns. It's true. Mossberg actually manufactures rifles and handguns, too.
What we're looking at today is one of Mossberg's Patrol Series rifles (hat tip to here for the lead). From Mossberg's press release:
O.F. Mossberg & Sons, Inc., is expanding their MVP Patrol bolt-action rifle series with a 300 AAC Blackout (300 BLK) offering. Joining the 5.56mm NATO/223 Rem and 7.62mm NATO/308 Win chamberings, this series of multi-purpose MVP rifles is a great choice for target shooting, hunting, home defense and plinking; all with the convenience of AR-magazine compatibility.

Innovation is at the core of MVP Patrol rifles with their patented designs that accept and reliably-feed from both AR15-style magazines (300 BLK/5.56mm) and M1A/M14 and AR10-style magazines (7.62mm). Performancedriven features of this series include 16.25-inch medium bull, button-rifled and threaded barrel with A2-style muzzle brake (protective thread cap included); pillar-bedded stock; over-sized bolt handle; Mossberg's LBA Trigger System that is user-adjustable from 3 to 7 pounds; optimal twist rates for bullet stabilization; factory-mounted Picatinny rail; and front fiber optic and rear barrel-mounted, adjustable rifle sight. Completing the MVP Patrol package are a textured, black synthetic stock, featuring stippling on the pistol grip; matte blue finish on exposed metalwork; fluted bolt; sling swivel studs; and ten round capacity magazine.
Obviously, Mossberg has gone out of their way to provide a number of features and options so that people can purchase and accessorize their rifle to their individual tastes.
With an MSRP of $613.00, if you're in the market for a rifle, then the Mossberg Patrol Rifle may be one to consider.