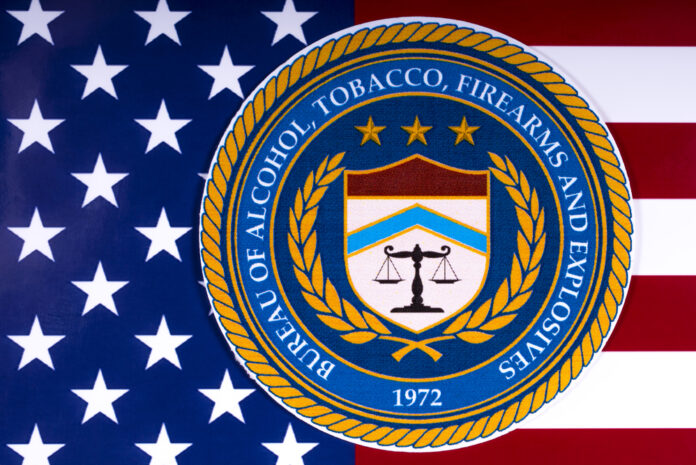 Joe Biden's nominee for head of the Bureau or Alcohol, Tobacco, Firearms, and Explosives (ATF) has been having a hard time. First, he's caught flack by people who actually care about the Constitution for his desire to ban AR-15s (see here for more about that). Then, he was busted for being incompetent as an ATF agent (see here for more about that).
Now, some of Chipman's former colleagues at the ATF are busting his chops and saying that he should not be the head of the ATF (hat tip to here for the lead). Stephen Gutowski writes,
More former ATF agents who worked alongside President Joe Biden's director nominee are speaking out against his confirmation.

Seven former agents, each with 25 or more years of experience at the ATF, wrote a letter to Senate Judiciary Committee leaders on Tuesday urging them to vote against David Chipman. In a copy of the letter obtained by The Reload, the agents criticize Chipman's turn from ATF agent to paid gun-control activist. They argued he did not have the experience or temperament to lead the agency and his appointment would degrade ATF's ability to do its job.

"David's strong personal beliefs on firearms issues will create serious and long-lasting problems for the Bureau and the effective execution of its law enforcement mission," the agents said in the letter. "We relied on effective partnerships with industry, stakeholders, and other law enforcement agencies to execute our missions. Unfortunately, if David were confirmed, ATF partners would see someone who is coming to the agency with his top priority being to implement a divisive gun control agenda."
Now, these aren't ATF agents who are wet behind the ears, who just started the job out of college and have silly leftist notions based on a lack of reality, and they aren't people acting like former agents pretending that they know Chipman.
No, these agents all have twenty-five or more years of experience, and they understand the organization and the way that job works. It also sounds like they understand the Second Amendment. So, if they are expressing concern about Chipman's nomination, then, we probably should pay attention.