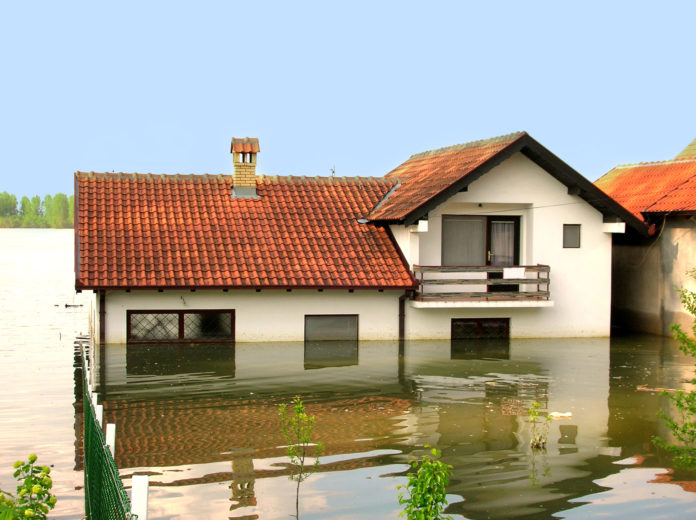 Over the last few years, many Americans have dealt with flood conditions in their homes, whether from prolonged rain in an area or a burst dam or a hurricane hitting landfall near them. Even if you only consider the hurricanes, you have to remember that they have hit the southeastern United States, which traditionally has a higher proportion of gun owners than much of the rest of the country, and this makes it likely that many gun owners are dealing with both firearms and ammunition that have been submerged in flood waters.
Fortunately, the Sporting Arms and Ammunition Manufacturers' Institute (SAAMI) has some recommended guidelines when dealing with firearms and ammunition that have been submerged. The National Shooting Sports Foundation (NSSF), referencing guides produced by SAAMI, has this recommendation when dealing with firearms that have been submerged (hat tip to here for the source):
Always unload firearms before beginning any treatment process.

It's important to limit moisture and corrosion damage to the component parts of the firearm. This can be accomplished by disassembling the component parts and using up to two coats of a moisture-displacing lubricant such as Hoppes #9 MDL or WD-40 to clean and stabilize the parts while, importantly, following the product's directions so as not to damage, for instance, plastic or synthetic parts. Another tip is to allow wood stocks and grips to air-dry and not be force dried by exposure to heat.

The document emphasizes that once the firearm has been thoroughly dried, consideration must be given to having the firearm inspected and serviced by the manufacturer, an authorized service center or a qualified gunsmith before putting the firearm back in service.
Really, it boils down to preventing rust from forming on the weapon and debris from remaining in the firearm and having the firearm serviced to be sure that it functions up to standard for when you need it.
When it comes to ammunition, though, SAAMI's recommendations are much simpler: don't use it. There are simply too many variables to be able to ensure that the ammunition would be safe to use. It's simply better to buy new ammo.
So, if you've been through a flood situation, you now know what you need to do for your firearms and what you need to do to have safe ammunition. If your firearms or ammunition have been submerged, please take the necessary precautions and be safe.