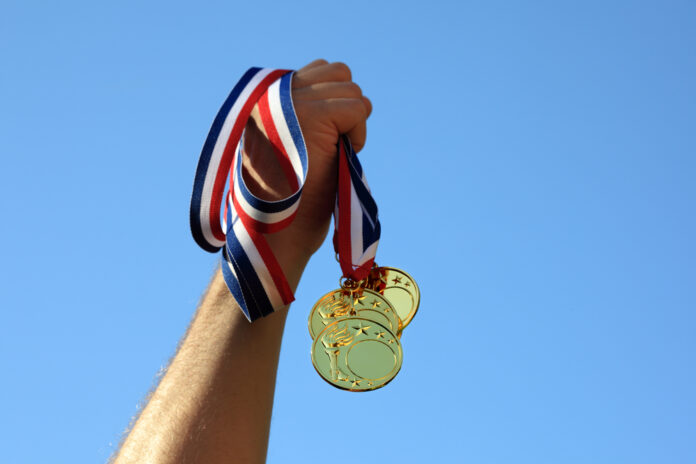 Many Americans have wondered how the U.S. Olympic team would fare at the 2021 Tokyo Olympics. After all, the Biden administration has succeeded in screwing up a massive number of things in the seven months (at the time of this writing) that they've been in the White House.
Fortunately, though, the U.S. Olympic team, for the most part, has performed admirably (with a few notable "social justice warrior" exceptions). One of the teams that has performed especially well is the shooting team. Chris Eger writes,
Following an early start on Sunday where Will Shaner scored a record-setting gold in Men's 10m Air Rifle, Amber English and Vincent Hancock made a clean sweep of the Men's and Women's Skeet Shooting Competitions on Monday.  

English, a first lieutenant in the Army Marksmanship Unit and one of a dozen Soldier-athletes of the World Class Athlete Program representing Team USA in the Tokyo Olympics, broke an Olympic record with 56 shots of 60 shots to earn the gold. The 31-year-old Olympian from Colorado Springs, Colorado, was clocking in for her first Olympics and has been shooting since age six. She was a gold medalist in the mixed skeet team at the 2021 World Cup in Lonato.  
Eger continues:
"Vinny" Hancock, attending his fourth straight Olympics in Tokyo this summer, picked up his third career Olympics gold medal, standing atop the podium Monday in Men's Skeet after hitting an impressive new Olympics record of 59 of 60 shots. Importantly, the 32-year-old Olympian from Eatonton, Georgia, is the only person in history to earn three gold medals in Men's Skeet, having won in 2008 and 2012 already. As noted by USA Shooting, he is also a four-time World Champion, 16-time World Cup medalist (including 12 wins), and five-time World Cup Finals medalist.
So, The U.S. Olympic Shooting Team absolutely dominated in both the skeet shooting and the 10M air rifle competitions. Pretty amazing performances on their part.
These performances should also put anti-gunners on notice as to how serious Americans take their guns. We take them very seriously.