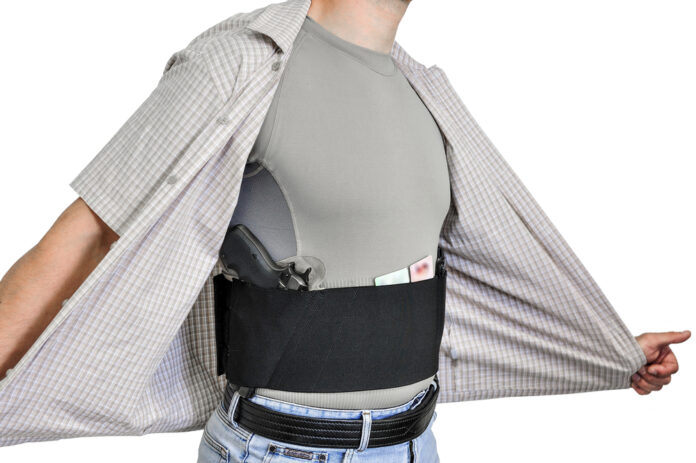 Most people, when they go to an amusement park or a theme park, don't tend to think about carrying a firearm with them.
Now, the point of this article is not to argue the pros and cons of carrying a firearm when you go to Disney World. As an advocate for the Second Amendment, I think carrying would be ideal, though you have to work through your own beliefs about obeying the rules on private property that you don't own (the theme park's property).
We all know, if we think about it, that some people carry when they go to Universal Studios, Disney World, Six Flags, or any other park. What's interesting, though, is that more people are getting caught doing it which may mean that we're seeing more people trying to get in with a firearm. Suzanne Rowan Kelleher writes,
Walt Disney World Resort has seen a spike of visitors carrying concealed firearms over the past year, the Orlando Sentinel reports, a remarkable trend considering that the world's largest theme park resort was closed for four months during the pandemic and then in operation at reduced capacity.

At least 20 people were arrested on gun charges in 2020, compared with only four arrests in 2016, according to sheriff's reports obtained by the Orlando Sentinel through a public records request.

And 2021 is off to a record-breaking start. Deputies arrested at least 14 Disney visitors for carrying concealed firearms in the first three and a half months of the year, through mid-April. If that pace continues, there could be four dozen arrests of this kind this year.

Disney World did not respond to a request for comment.

"Firearms, ammunitions, knives and weapons of any kind" are banned at Disney World, according to its park policy. At the entrance to each theme park, security officials search each visitor's bags.
Now, twenty people arrested out of the thousands who go to that park each year isn't very many people.
Still, as the article notes when it was published on June 14,2021, less than half of the year of 2021 had already passed, and if the trend continues, 2021 will outpace 2020 by at least forty percent.
It makes you wonder why the uptick in people trying to carry concealed at Disney World. What do you think? Tell us below.