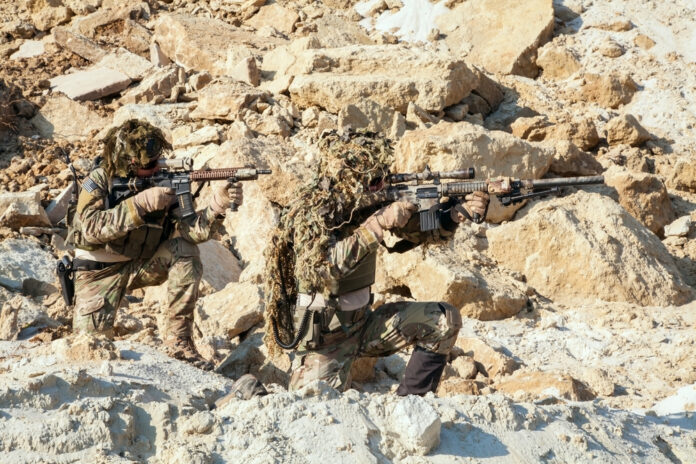 Sig Sauer, as you likely know, is a force in the firearms world with several models that many gun owners swear by.
Apparently, the company also respects and appreciates the contribution and sacrifice of our military men and women to protect American freedom, and, so, the company has released a competition trophy pistol in honor of the U.S. Army Rangers.
The press release from Sig Sauer says:
SIG SAUER is honored to announce the creation of the U.S. Army Best Ranger Competition M17 Trophy Pistols for the upcoming 2021 Best Ranger Competition being held at Fort Benning, Georgia, April 16-18, 2021.  The custom M17 pistols were designed and built by SIG Custom Works and beginning this year, the custom M17 pistols will be presented as the official Best Ranger Competition Trophy pistols to the two-man team that earns the Best Ranger title annually. 

The U.S. Army Best Ranger Competition is a grueling competition that identifies the best, two-man U.S. Army Ranger buddy team on a course that is designed to place extreme demand on each team's physical, mental, technical and tactical skills.  The competition is open to all Ranger-coded positions within the U.S. Army and each year competitors from across the globe come to compete with the hopes of earning the prestigious Best Ranger title. 

"The Best Ranger Competition is the ultimate physical challenge that puts any operational and traditional skills to test, under extreme circumstances, for sixty straight hours of punishing, non-stop, endurance competition," said Jason St. John, Director, Government Products, SIG SAUER, Inc. and Sergeant First Class (Retired), U.S. Army Ranger.  "It's an incredible honor for SIG SAUER to be afforded this opportunity to present this custom M17 pistol as the official trophy pistol of this prestigious competition to recognize the elite Ranger competitors and their sacrifice."
Much respect to our men and women and uniform, and a thank you to Sig Sauer for doing the right thing by honoring these great Americans.